The Fine Dining Experience at The John Smith's Stadium
28/07/2021
Bringing conferences back
Unfortunately, 2020 – 2021 has been a difficult time for socialising, networking, and having those valuable internal and client meetings. Getting back into the swing of in person meetings and conferences will be an adjustment, but also a welcome break from long Zoom meetings in your living room!
At The John Smith's Stadium, we have been working hard to adapt our Conference and Events offerings during the pandemic. One solution being Hybrid meetings which involved in person meetings mixed with virtual. Ayre Event Solutions have worked with us to achieve this, enabling guests to adhere to social distancing regulations and advice from the government.
However, as we begin to return to more normality than we have seen since March 2020, we are ready to offer you a perfectly fine dining Experience again.
Your experience at The John Smith's Stadium
Whilst usually a team update might involve a more traditional set-up, some situations call for the upmarket dining experience one usually finds at a Michelin-starred restaurant. After a year of virtual meetings, we think the fine dining experience is just what your team needs!
The day will take place in our prestigious Boardroom surrounded by over 100 years of sporting memorabilia from both Huddersfield Town and Huddersfield Giants, offering your guests an engaging and delicious experience. The food for the evening is provided by our Head Chef David Plybus and his team of experienced chefs who work with you to create a bespoke menu or provide you a choice from the existing seasonal a la carte menu.
From a delicious leg of lamb with vegetable fondants and lemon braised celery, to a mouth-watering blackcurrant and liquorice cheesecake with salted blackcurrant tuile. We ensure your tastes and guests are catered for, and our Head Chef will not disappoint in creating a unique and delicious dining event.
Our events team will work with you to shape the day – whether you want to have a conference before your meal, using our audio and visual facilities, or let your guests be guided in a tour around our Stadium. Our events team cater to your exact specifications and ensure you come away from the day feeling productive, inspired, and full!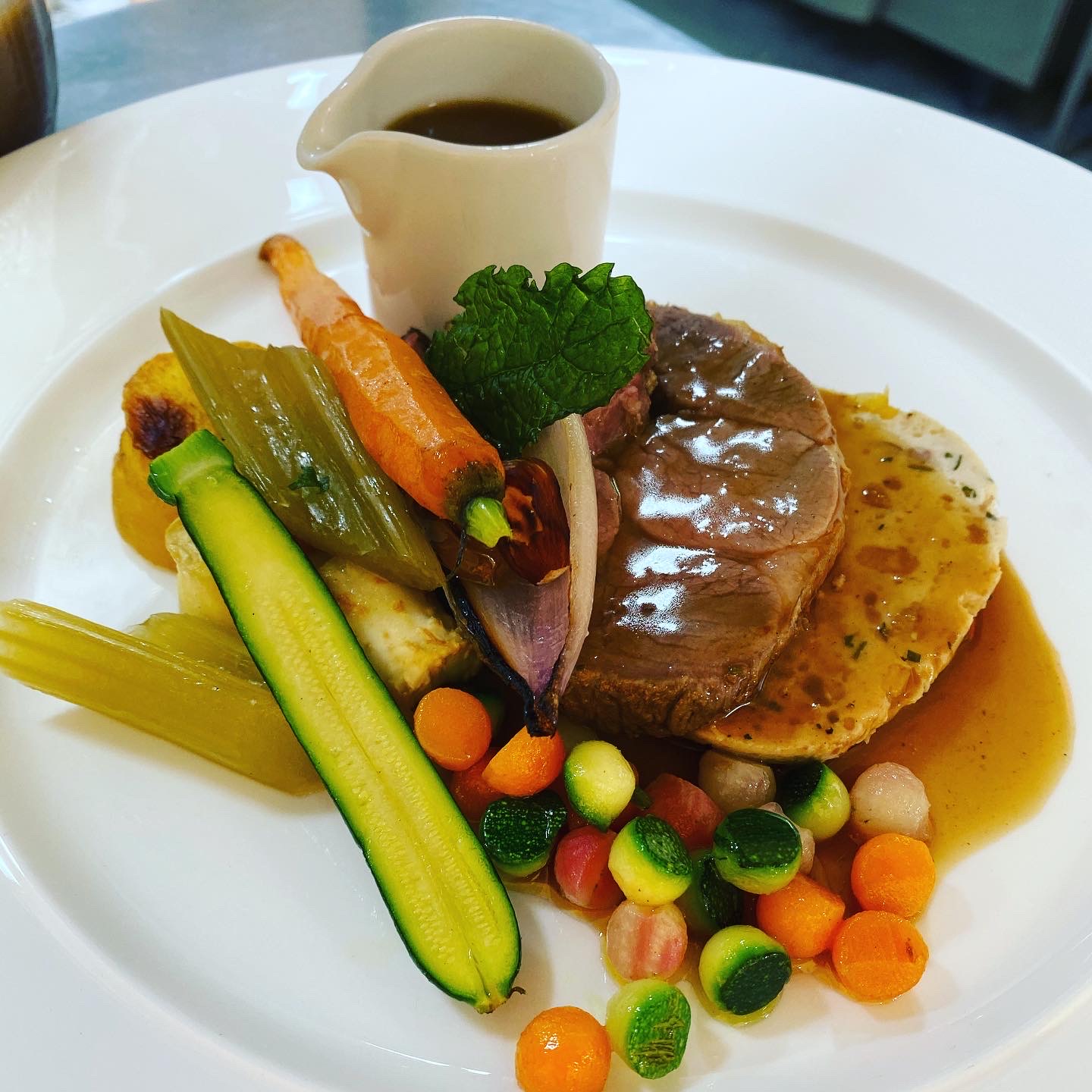 Have a look at one of our sample menus for a flavour of food courses we offer. Sample Menu Here
Gareth Davies, Managing Director, "Our Fine Dining Experience is unique and special experience. We are so glad to be able to offer this full dining experience again and have conferences and events return to The John Smith's Stadium. Our brilliant Head Chef produces truly wonderful food and it's the very best of what we do dining wise"