How to Choose a Conference Venue that Keeps Your Delegates Happy
09/05/2019
The John Smith's Stadium is one of Yorkshire's premier conference venues and we know that hosting a successful conference is down to the venue.
Where your conference is held contributes not only to the smooth running of the event, but leaves a lasting, positive impression on your attendees.
Our key things to look for when choosing a conference venue that will keep your delegates happy are: location, facilities, rooms and service.
Location
Firstly, you should ensure that your conference venue is in a convenient location. This is absolutely essential in maximising attendance to your event as accessibility is often a large decision-making factor when someone is deciding whether to attend.
The John Smith's Stadium is in an ideal location with links to the M62 and M1 motorways, and a mere stone's throw away from Huddersfield Train Station. Our location is ideal for those travelling from further afield, and those that would prefer to travel by rail.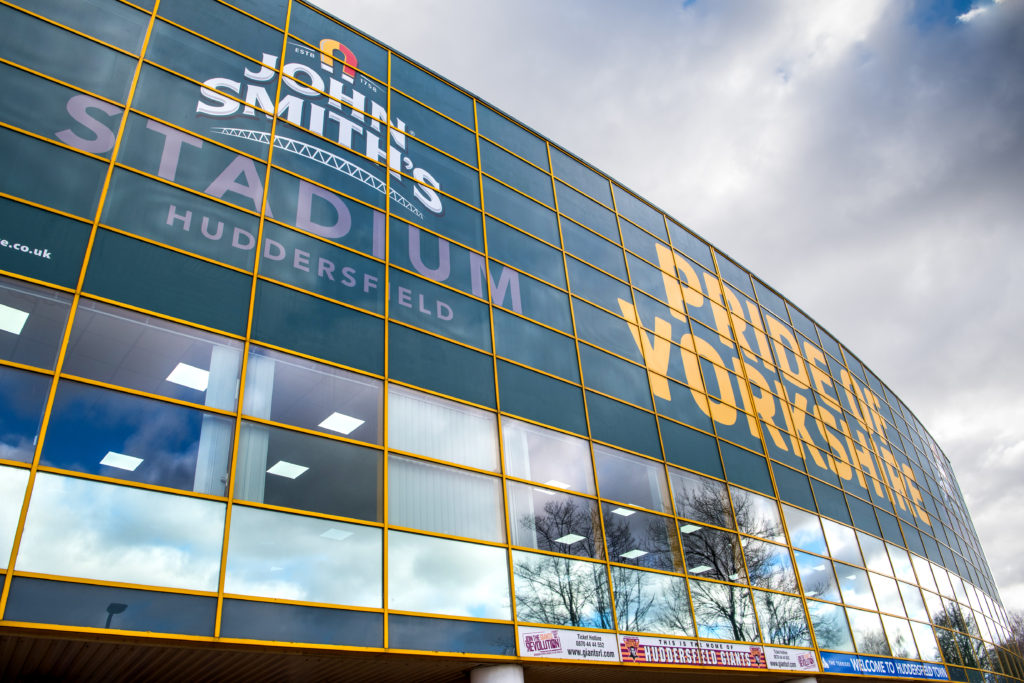 It sounds obvious, but hosting your conference in an accessible location makes it easier for your delegates to get to and from your event.
Additionally, before deciding on your venue, confirm that there are parking facilities for your attendees for their convenience. The John Smith's Stadium has ample, free parking directly opposite the building for those who choose to drive.
It is advantageous to choose a venue that is positioned centrally in a busy town or city, providing attendees with the opportunity to go to restaurants and bars post-conference. This is especially important for networking. Knowing that there will be opportunities after the event to form connections, will encourage sign ups to your event.
The Stadium is minutes away from the bustling Town Centre of Huddersfield. Full of hidden gems and trendy bars. There is also a selection of hotels and B&Bs for anyone looking to spend the night.
Facilities
When choosing your conference venue pay special attention to the facilities that are available. Being mindful of the facilities that you require on the day will help to ensure the smooth running of your event and the enjoyment of your delegates. Facilities should include conference essentials such as audio-visual equipment, WiFi and adequate toilet facilities.
Here at The John Smith's Stadium all of our conference rooms are equipped with projector screens, audio-visual essentials, WiFi and air con. There are also toilets on every floor and disabled toilets on Level 2 and 3. We also have a lift and stair options to ensure accessibility for all of your delegates.
Catering facilities are another essential that you should be looking for in your conference venue. It may affect a potential attendees' decision to sign up for your event if there are either no food and drinks on offer, or if there may not be food available that suits their dietary requirements. To avoid this stumbling block be sure to choose a venue that offers high-quality catering.
Our in-house catering team, Kudos, can deliver their award-winning meals for a variety of dietary requirements at a high capacity – so you know your delegates are in safe hands.
Rooms
Part of your conference venue research should be ensuring that there is a suitable space for your conference. This means finding a room that has the capacity for your delegates, as well as the flexibility to change the layout of the room to suit your event. It is key to your delegates enjoyment of your event that they are in a comfortable space that suits the requirements of the event.
All conference rooms at The John Smith's Stadium are adaptable and offer varying degrees of capacity, so that you can choose the perfect size space for your event. Rooms are also equipped with WiFi, air con and a projector screen as standard.
Our largest capacity room, The Revell Ward Suite, can hold up to 440 delegates in theatre style or 360 for a seated dinner, and can be divided in two. Dividing the room provides the unique opportunity to hold two conferences, or to use the other section for whatever you please such as an exhibition or networking area.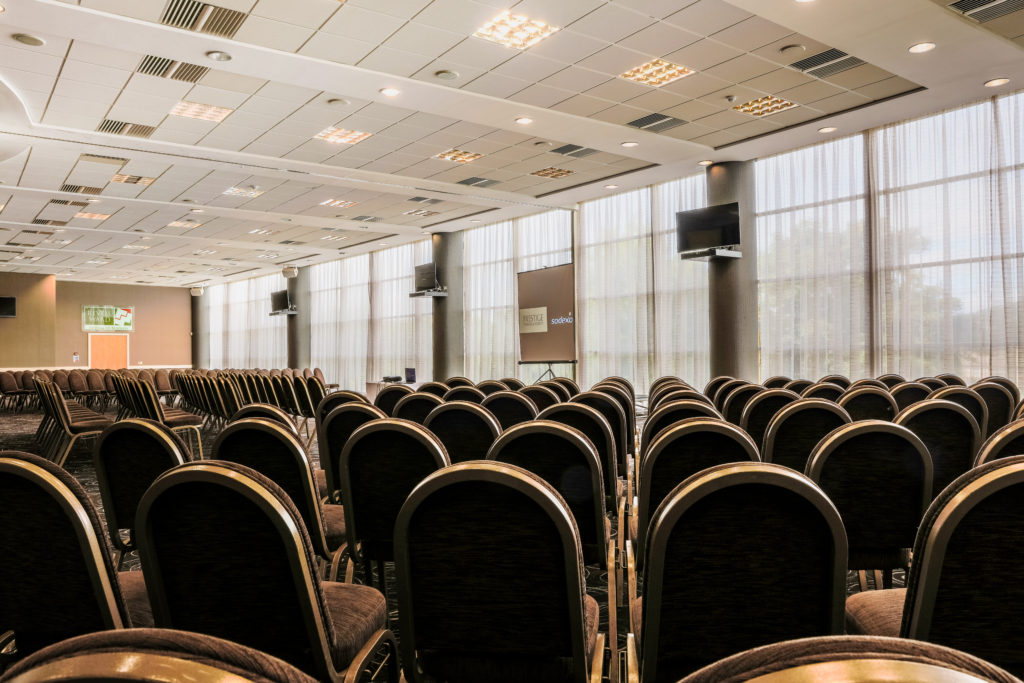 The Revell Ward Suite is large and airy, with plenty of natural light, making this a truly enjoyable space to host your conference.
Our other two large suites; The John Smith's Suite and The Fantastic Suite are also ideal choices for your conference.
The John Smith's Suite (hosts 150 guests) can be split into three self-contained spaces allowing for complete adaptability to your needs.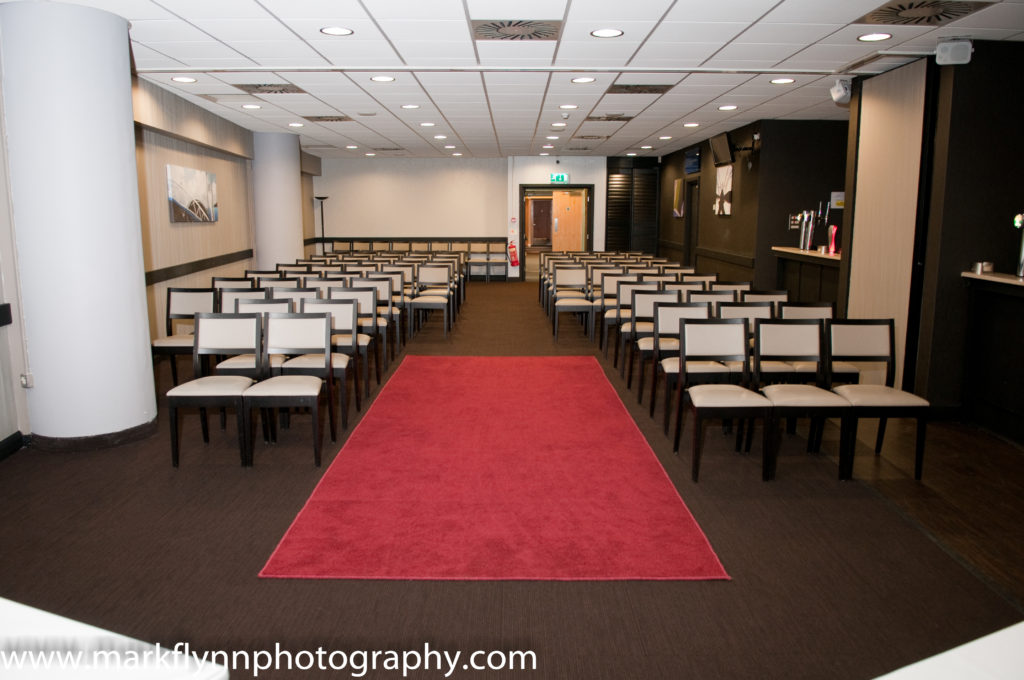 The Fantastic Suite (hosts 120) is a truly inspirational space as it directly overlooks the pitch.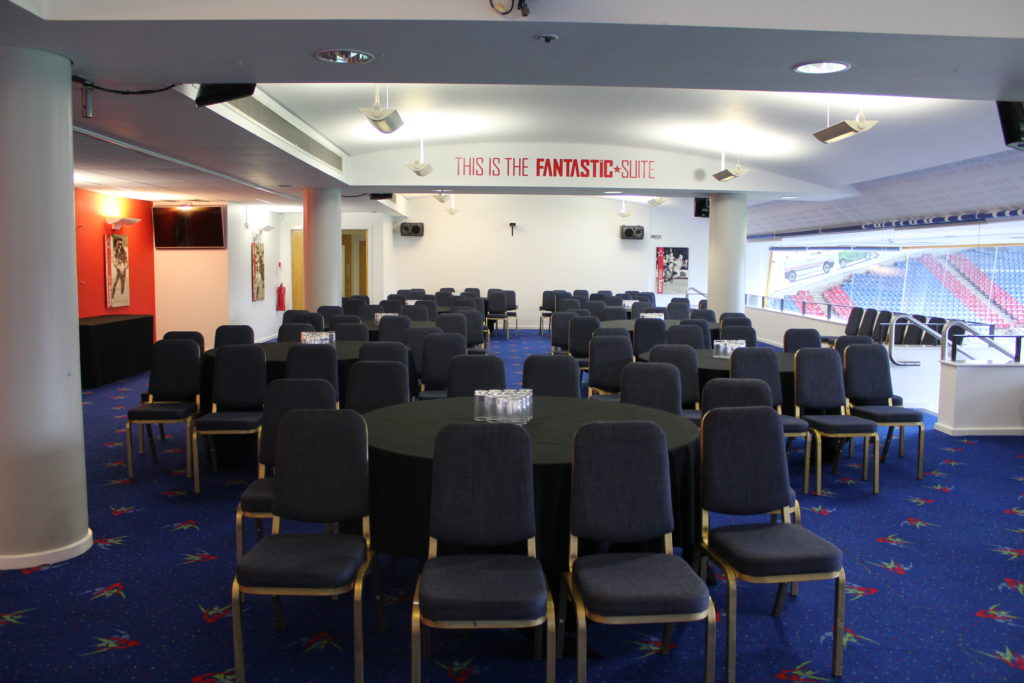 The John Smith's Stadium also has a range of hospitality boxes for hire if you require smaller spaces for workshops and intimate talks.
Service
Your delegates will require assistance and hosts who are on-hand and helpful. Rest easy knowing that your attendees will be receiving the correct level of service by selecting a venue the has an adequate number of professional and friendly staff.
The team at The John Smith's Stadium take pride in ensuring that your delegates are having a great time and that everything is running smoothly.
The Stadium events staff have years of experience and training to ensure they can support you at every level; whether that is with room layout, security or technical aid – they're always on hand to help.
By following our top tips and choosing a venue that possesses all of the above you are certain to host a conference that will keep your delegates happy, and ensure their return to many others in the future!
Organise a conference that your delegates will love by choosing The John Smith's Stadium for your event. To contact a member of our team please contact the Conference and Events Department on: 01484 484116.
Alternatively, you can email the team at johnsmiths.stadium@kudosknowhow.co.uk