Exciting times are ahead as J L Brooks celebrates their centenary
25/02/2020
The local independent delivered wholesaler who strive to offer competitive pricing delivered to your door have now teamed up with new to the market crisp manufacturer Listers who grow and make their new snack on their long-established potato farm in Yorkshire.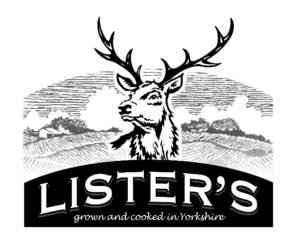 GROWN AND MADE IN YORKSHIRE
Listers crisps started with a desire to create the best tasting hand cooked crisps, all made on site on our family farm in Yorkshire, from a good crunch to amazing flavours we believe we have created the perfect crisps – and we hope you agree!
We take great pride in the fact that each bag of Listers contains our very own home-grown potatoes, through carefully selecting the best varieties to choosing the correct soil types to grow on, we care for the crop until it's time to harvest. Once harvested we ensure they are carefully handled, washed sliced and fried with a dash of seasoning and popped into a bag for you to enjoy.
For more information about Listers Crisps, for both pricing and to place an order or for information about our full product range, please contact Richard Wardle on 07484 526907 or e mail at richard@jlbrooks.co.uk